Life is AWESOME as it is.
Hi! It's Emily. I'm a pure a Filipino but I was born and raised in Hong Kong. I'm 16 and loves MUSIC but then again Who doesn't?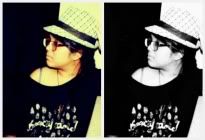 -------------------
I love watching Harry Potter and lots of Stuff. I ship N/G, Dramione, HHr and lots of ships too.
My hobbies are editing videos,pictures or writing stories that I never show people. I am NBSB (No BF since birth)
I can be a rebel at times but mostly I love expressing myself in different ways. SINGING. It gets off all the bad feelings in my chest. I am outspoken to people I am very close with. I also have problems with controlling my emotions, for me WHAT YOU SEE IS WHAT YOU GET....
I love you <3
"Sorry about the rain."
"No. I love it. I love your hair. I love your sign Lilly. I love you"